Las Cruces Real Estate | Throwback Thursday - Water Tanks
Posted by Kayla Fikany on Thursday, May 27, 2021 at 9:00 AM
By Kayla Fikany / May 27, 2021
Comment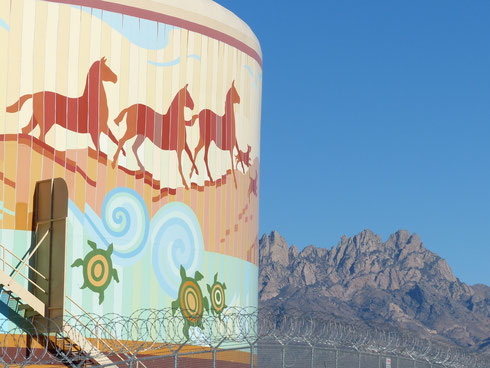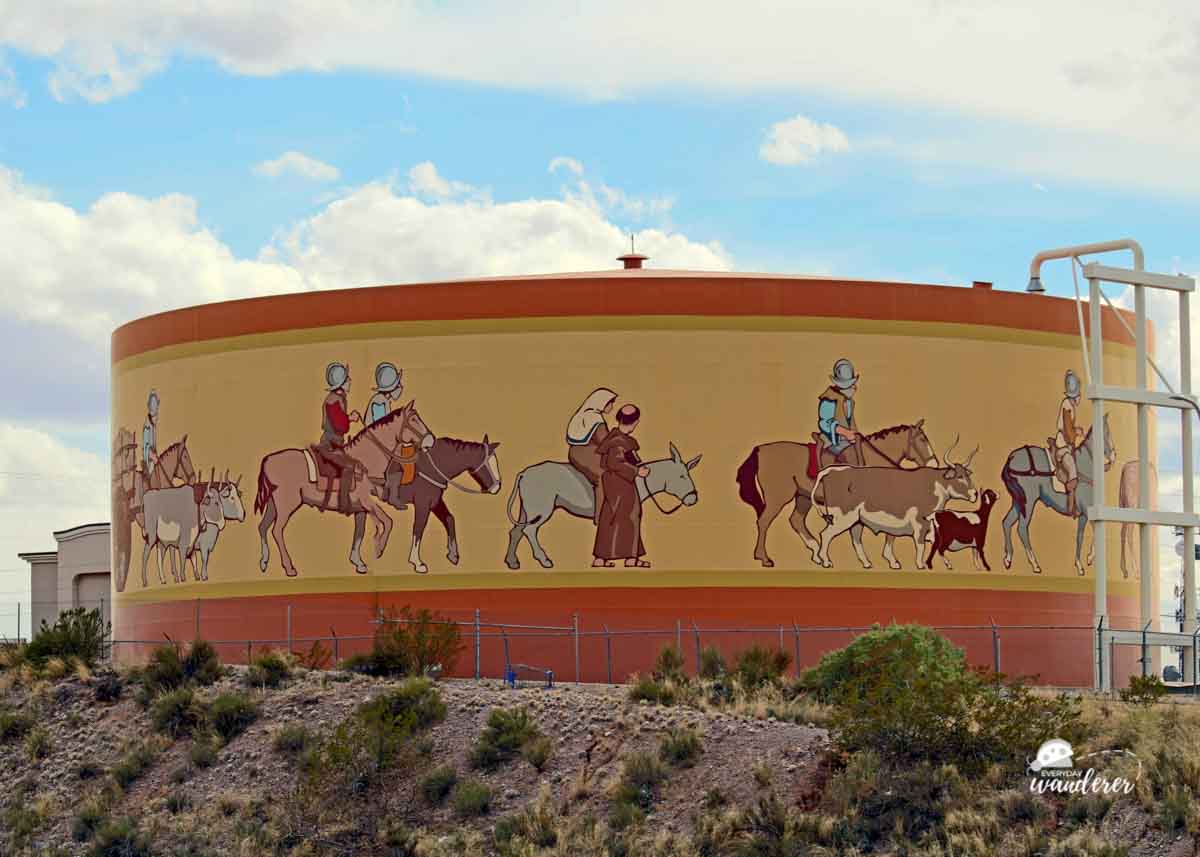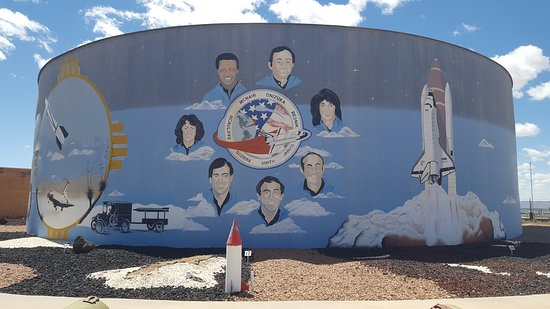 If you've been in Southern New Mexico long enough, then you've probably noticed all the large water tanks we have. You've also probably noticed that they aren't your typical water tanks. Water tanks around here act as a canvas of sorts and have become a part of our culture that dates back to the 70s.
In southern New Mexico—primarily Las Cruces—the majority of the water tank murals are painted by local artist, Anthony Pennock (and members of his family). The tools used to create these murals can be as large as a brush needed to paint or wash the side of a ship, while others are the size you are used to dealing with when you paint a fence or bedroom.
The first tank completed by Pennock is the one you see off the I-25 freeway, at the Lohman exit. Pennock painted this mural for the Las Cruces Chamber of Commerce in 1972 at the age of 17. The mural was completed in six months and depicts the Conquistador's trek across the Jornada del Muerto (journey of death).
Pennock is not the only artist to paint murals on Chihuahuan Desert water tanks. Royce Vann, a former local artist, was commissioned by the Moongate Water Company to paint two tanks in the town of Organ, northeast of Las Cruces on Highway 70. One of these is the Space Mural, which highlights New Mexico's role in space exploration. Students from Silver City also produced three water tank murals on Highway 180 (the highway which takes you from Deming to Silver City), which incorporate 33 different Mimbres designs.
Source: The New Mexico Explorer