Las Cruces Real Estate | Throwback Thursday - Pecans
Posted by Zane and Kayla Fikany on Thursday, September 16, 2021 at 1:30 PM
By Zane and Kayla Fikany / September 16, 2021
Comment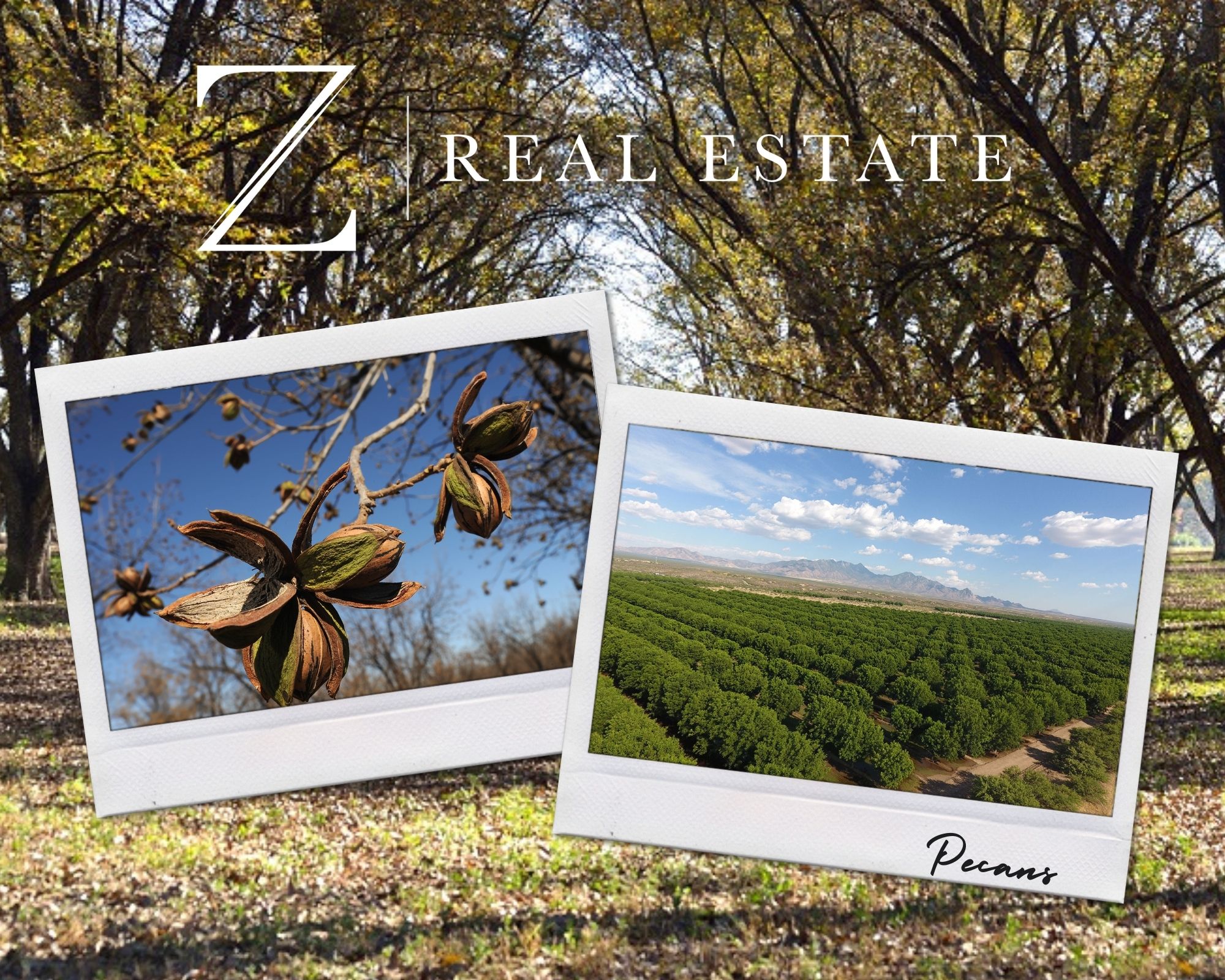 Although our beautiful state is world famous for both red and green chile, when it comes to edible crops produced, New Mexico produces more pecans than it does chile. Pecans are the number one commercial food crop in the state, and when it comes to nationwide production, New Mexico is second only to the state of Georgia.
Pecans are nuts indigenous to the Mississippi River Valley and were introduced to the area around the Rio Grande River in 1913. Famed horticulturist, Fabián García who had previously helped to pioneer chile production in the area had the idea that Pecan trees thrived near the river valley of the Great Mississippi, therefore, the Rio Grande River Valley would be an ideal location to grow more Pecan trees.
His goal was to grow a Pecan tree that grew in abundance and had a thin shell for easy cracking. Many varieties of Pecan trees were planted and did not thrive as suspected. Until they planted the Western Schley variety. This variety of Pecan tree did very well in the area, due to its resistance to the dry heat and potential droughts that can occur in this area of New Mexico.
Source: NMSU, Albuquerque Journal, Stahmanns Pecans, Green Valley Pecan Company and New Mexico Magazine
#LasCrucesHistory #LocalHistory #NewMexicoHistory #History #Realestate #Realtor #RealtorLife #LasCrucesRealEstate #NewMexicoRealEstate #NewMexicoRealtor #LasCrucesNM #LasCruces #NewMexico #NewMexicoRealEstate #RealEstateAgent #Realty
Zane & Kayla Fikany
(575) 449-7011
[email protected]
[email protected]