Las Cruces Real Estate | Throwback Thursday - Pecan Orchards
Posted by Kayla Fikany on Thursday, May 13, 2021 at 9:00 AM
By Kayla Fikany / May 13, 2021
Comment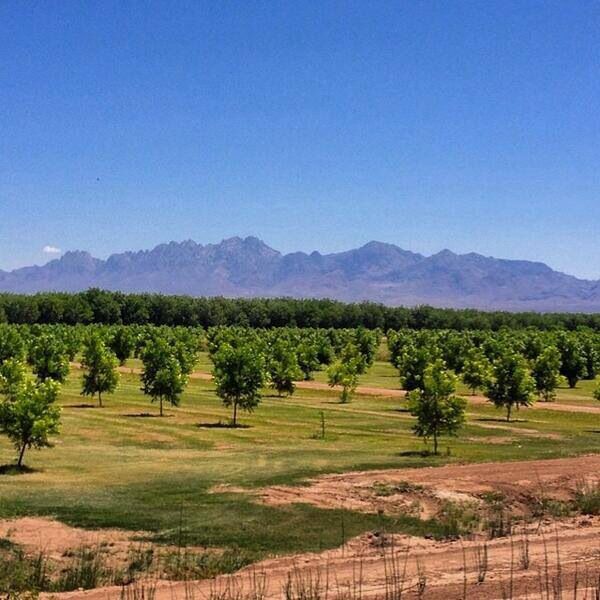 Whether you are from the Las Cruces area or have moved here recently, one look or drive into the valley and you will know what we grow here – pecans. Even though pecans are not native to this area, they have a long history in the Mesilla Valley.
Pecan trees are native to the Mississippi River Valley and probably first arrived in New Mexico along with American settlers around the turn of the 20th century. Fabian Garcia, the first director of the New Mexico Agricultural Experiment Station, planted some of New Mexico's first pecan trees in the Mesilla Valley in 1913.
The first significant commercial pecan plantings in New Mexico were made by Deane Stahmann in the 1930s. Stahmann planted 4,000 acres of mostly 'Western' and 'Bradley' trees along the Rio Grande River only a few miles from Fabian Garcia's original planting. Many of Stahmann's innovations, particularly with regards to pruning, are common practice among pecan growers in the west today.
As orchard acreage has increased in New Mexico and growers have learned how to obtain high pecan yields and quality under the unique southwestern soil and climate conditions, statewide production has increased dramatically. New Mexico now produces approximately 20% of the U.S. pecan crop each year and, in 2006, New Mexico became the largest pecan producing state in the nation for the first time in history.