Las Cruces Real Estate | Throwback Thursday - Farm & Ranch Heritage Museum
Posted by Kayla Fikany on Thursday, May 20, 2021 at 9:00 AM
By Kayla Fikany / May 20, 2021
Comment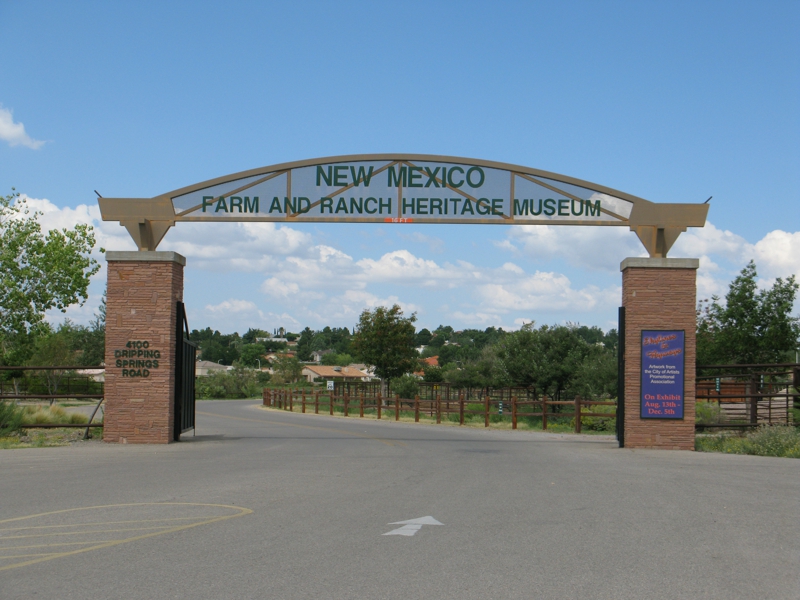 Another family-friendly staple here in Las Cruces is The New Mexico Farm and Ranch Heritage Museum! Located off of Dripping Springs Rd., the Museum offers multiple exhibits that show how much farming and agriculture have impacted the local area. What isn't always known is just how much of an impact the Museum has had on the area.
Dr. William P. Stephens, the former director and Secretary (1972-1988) of the New Mexico Department of Agriculture (NMDA), is often credited with the vision for preserving the history of farming and ranching in New Mexico. He was worried that this history was being lost, both as early twentieth century settlers passed away and as valuable artifacts and archival collections left New Mexico. He conceived of a program that would recognize pioneering and long-time farm and ranch families. His thoughts were reinforced and refined by Dr. Gerald Thomas, the newly appointed president of New Mexico State University (NMSU) in 1970.
In early 1989 these supporters incorporated as the New Mexico Farm and Ranch Heritage Institute Foundation, a grassroots organization to raise funds for a proposed museum using the theme "So the Future May Know." The passage of the Farm and Ranch Heritage Museum Act in 1991 established the Museum and its policy-making board. Ground was broken for the new Museum in August 1995. The event was not the typical groundbreaking; after a group of Heritage Riders rode in on horseback delivering shovels and a post-hole digger to the dignitaries, volunteer Alvin Davidson plowed across the building site with his 1937 Deere tractor. The first livestock arrived in December 1995–a herd of nineteen Longhorn cattle formerly from Chicosa Lake State Park.
Dedication of the Museum took place on April 19, 1997, with an estimated 4,000 people in attendance. Under J. Edson Way and his interim successor, Ellen Campbell (1998-1999), museum staff collected artifacts and oral histories and began building the first exhibits. The Museum opened to the public on May 17, 1998.
Source: The New Mexico Farm and Ranch Heritage Museum