Las Cruces Real Estate | Market Stats: March 8 - 13
Posted by Kayla Fikany on Monday, March 15, 2021 at 9:00 AM
By Kayla Fikany / March 15, 2021
Comment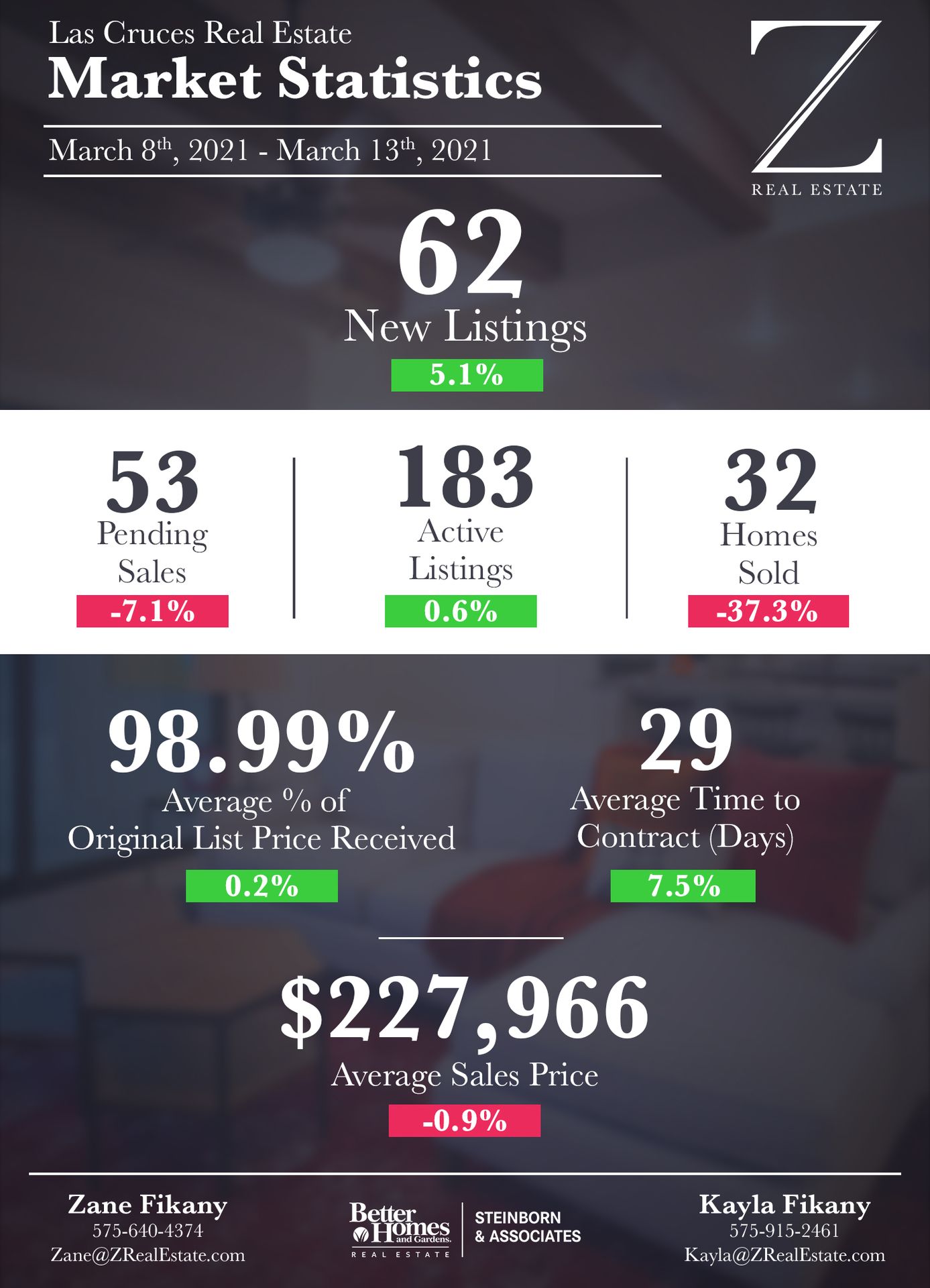 How're you adjusting to the time change? Maybe some Monday Market Stats will perk you up?
This past week saw trends stabilize a bit with a number of the stats we track - including the number of new and active listings - remaining relatively constant.
Compared to last week, Active Listings only saw an increase of 0.6% to 183 homes. New Listings went up slightly to 62 homes, which is around a 5% increase. The Percent of Original List Price that sellers are receiving is also hovering at just shy of 99%, which is great! We also saw the Average Sales Price go down again, but only slightly, to $227,966.
Our other movers this week were Pending Sales, Homes Sold, and Average Days to Contract. Of the three, the number of homes sold was our biggest mover with a significant decrease to 32 homes, which is 37% less than last week! Pending Sales saw a smaller decrease, only 7.1%, which puts it to 53 homes. The Average Days to Contract experienced an increase up to 29 days, which is 7.5% longer than last week. This number can move a bit week-to-week, but we prefer it to stay on the shorter side.
Be sure to check back next week for more Las Cruces Real Estate Market Stats!
Have questions? Are you ready to buy or sell a home? Reach out to us
here
or you can find our contact info below!