Las Cruces Real Estate | Market Stats: March 29 - April 5
Posted by Kayla Fikany on Monday, April 5, 2021 at 9:00 AM
By Kayla Fikany / April 5, 2021
Comment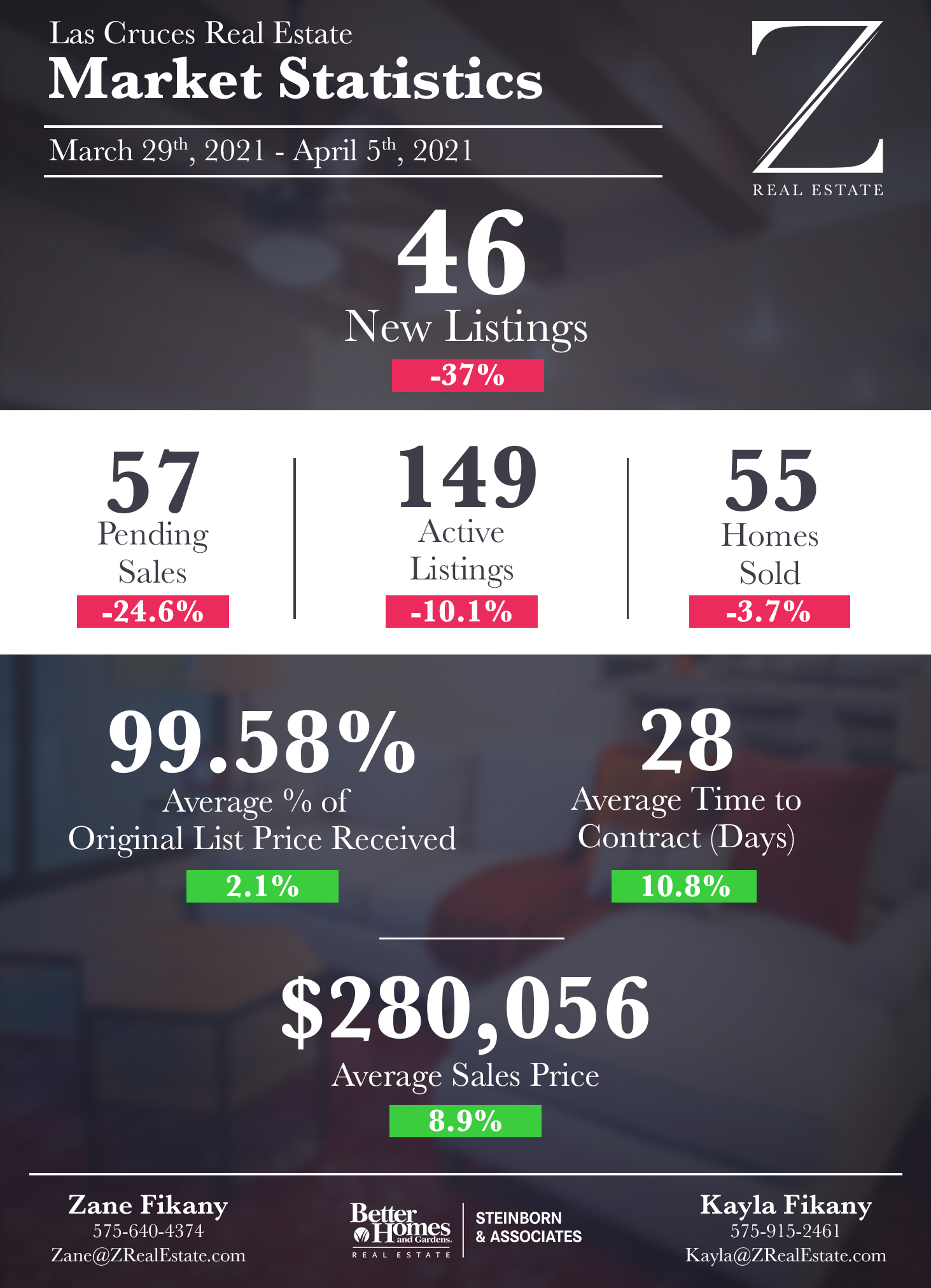 We hope everyone had a great Easter weekend! The Easter Bunny left us with some fresh Market Stats! While the number of homes on the market are still below average, the average purchase price is beginning to trend upwards!
This week, we had some big swings in the Las Cruces Real Estate Market. The biggest by far was with New Listings. This week there were only 46 new homes put on the market, which is 37% less than last week. Pending sales also found itself with a dip down to 57 homes, a decrease of 24.6%. Active Listings continue to fall. This week we're down to 149 homes, which is another 10% less than last week. The number of Homes Sold decreased slightly by 3.7% to 55 homes.
Unfortunately, the average days to contract went up by almost 11% to 28 days. Despite the increase, homes are still coming off the market in under a month. We hope it will stay that way in the future. Average Sales Price increased some, up to $280,056, which equates to an 8.9% increase from last week. Finally, the average percent of original list price received for our sellers increased by about 2%, meaning that theya re receiving over 99% of their list price!
Be sure to check back next week for more Las Cruces Real Estate Market Stats!
Have Questions? Are you ready to buy or sell a home? Reach out to us here or you can find our contact info below!
Zane Fikany
Kayla Fikany