Las Cruces Real Estate | Market Stats: April 4 - 11
Posted by Kayla Fikany on Monday, April 12, 2021 at 3:39 PM
By Kayla Fikany / April 12, 2021
Comment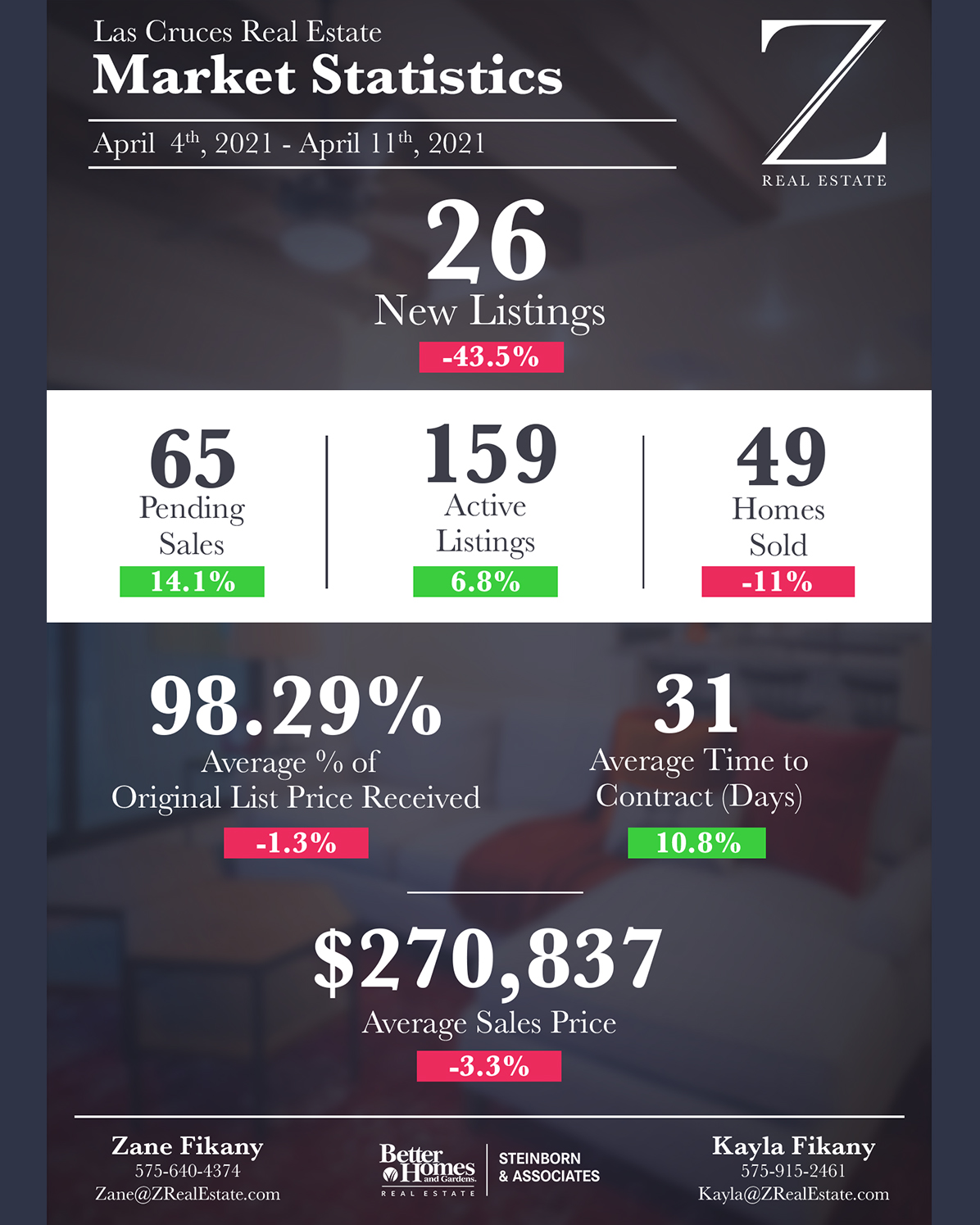 It appears that for the first full week of April, the Las Cruces Real Estate Market jumped in a blender...or maybe just got caught up in a dust-devil. While active listings and pending sales may be on the rise, the market is still struggling to build the inventory back up.
This week, there were only 26 new listings which is down 43.5% from average. As we mentioned, active listings and pending sales were on the rise with 65 pending sales and 159 active listings, both seeing an increase of 6.8% and 14.1% respectively. Even though the number of homes sold (49) took a dip of 11%, sellers are still receiving over 98% of their original list price. Due to the small inventory of homes on the market, people seem to be jumping on what they like pretty quick. This week the average amount of days to contract took a 10.8% rise to only 31 days! Homes are being snatched up left and right! Finally, this week saw a small 3.3% decrease in average sale price, bringing it to $270,837 on average.
Be sure to leave us your comments below and check back next week to see the latest Las Cruces Real Estate Market Stats!
Have more questions or are ready to start your home search, feel free to reach out to us here!
#RealEstate
#Realtor
#RealtorLife
#LasCrucesNM
#LasCrucesRealEstate
#RealEstateStats
#MarketStats