Las Cruces Real Estate | Market Stats: April 25 - May 2
Posted by Kayla Fikany on Monday, May 3, 2021 at 2:30 PM
By Kayla Fikany / May 3, 2021
Comment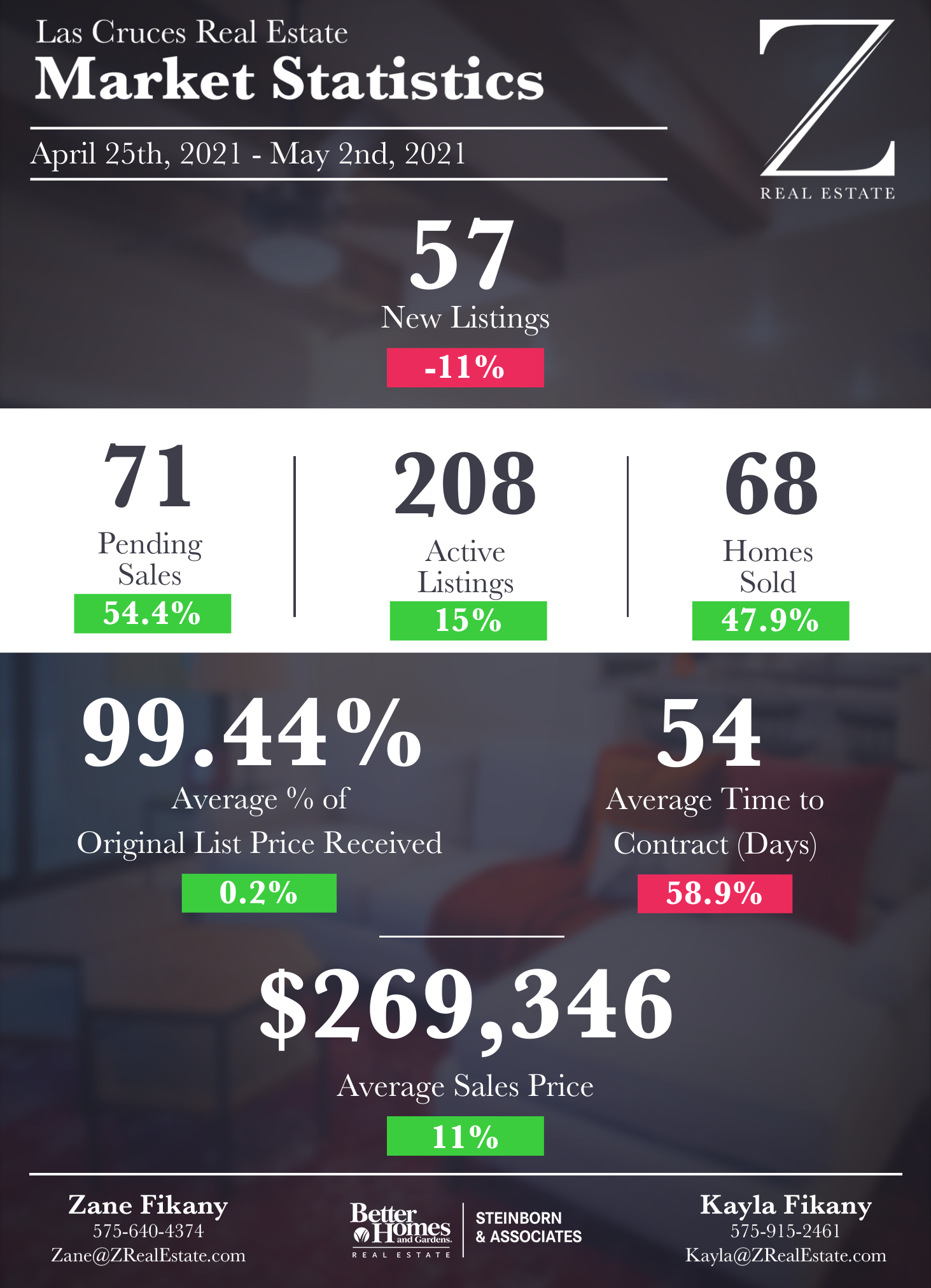 "Just another manic Monday..." - Not for these Market Stats! The Las Cruces Real Estate Market ended on a high note for the last week of April. Fingers crossed that this trend continues for the month of May!
Almost every stat found itself climbing in a positive direction. Active Listings were up 15% to 208 homes; Pending Sales were up a significant 54.4% to 71 homes; and Homes Sold also saw a significant increase of 47.9% to 68 homes. The average Sales Price saw about an 11% increase to $269,346, while the average Percent of Original List Price Received stayed about the same at 99.44%. This is great for our sellers and shows us that buyers are serious about purchasing a home that they love.
New Listings took a bit of a dip down to 57 homes, which is roughly an 11% decrease from last week. Our other significant mover was the Average Days to Contract. This stat increased to 54 days, which is a 58.9% jump from last week. This stat can fluctuate for a variety of reasons, so we'll have to see how it moves going forward.
Be sure to check back next week for brand new Market Stats!
If you have questions, or are ready to buy or sell, reach out to us here, or you can find our contact info below!
Zane Fikany
Kayla Fikany