Las Cruces Real Estate | Market Stats: April 18 - 25
Posted by Kayla Fikany on Monday, April 26, 2021 at 12:03 PM
By Kayla Fikany / April 26, 2021
Comment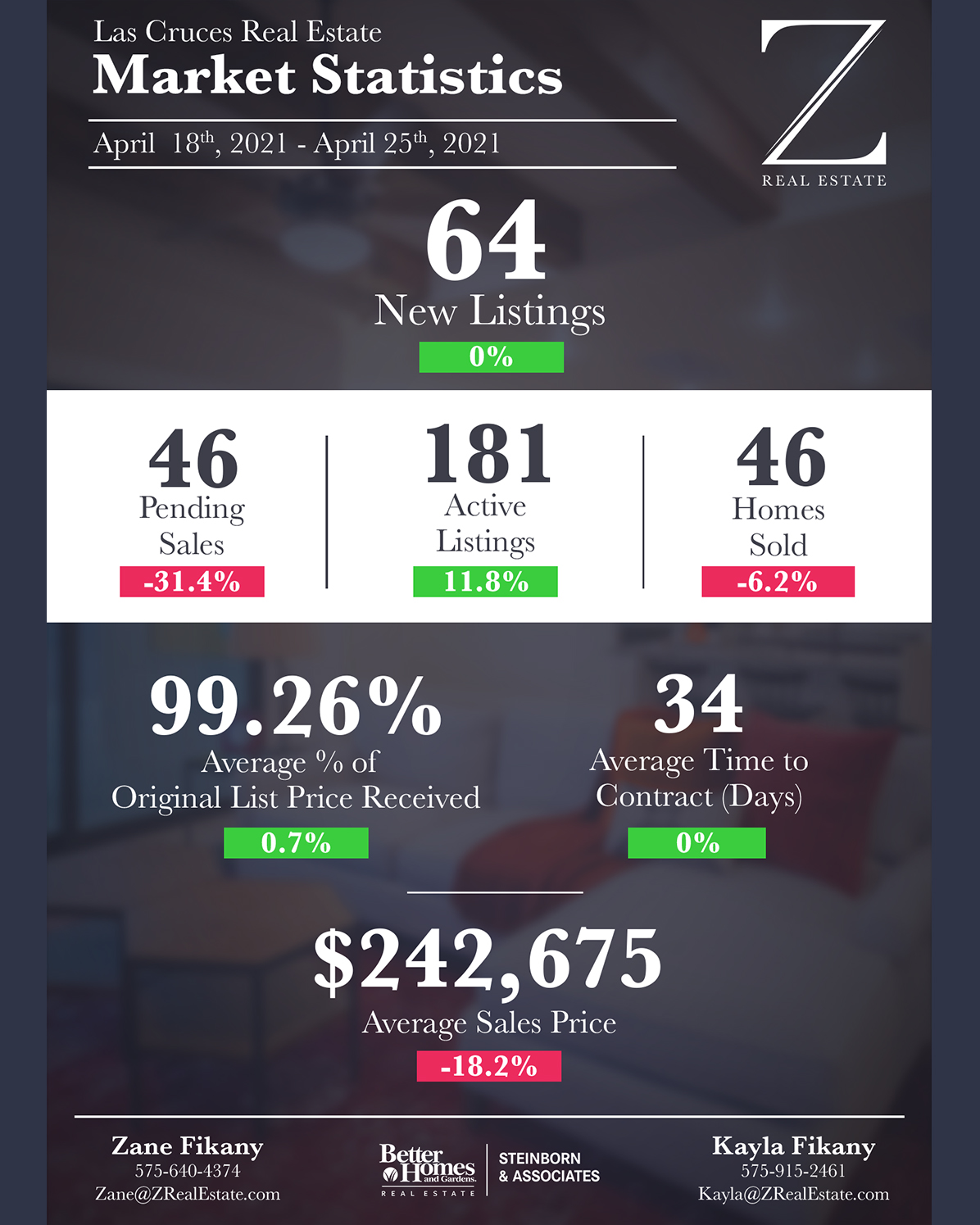 Who here likes rollercoasters - all the ups and downs, back and forth, twists and turns? Those who love it are in for a treat; everyone else, hold on tight because this week's Markets Stats belong at Six Flags!
Last week, almost everything had seen a positive trend upwards. This week, on the otherhand, the stats are somewhat all over the place. Pending Sales took a significant drop of 31.4%, making that only 46 homes under contract. Active Listings, however, was our big climber for the week seeing an 11.8% increase to 181 homes on the market. The Average Sales Price took a sizeable drop of 18.2% since last week, making the average sales price around $242,675. The amount of homes sold also saw a small decrease down to only 46 homes, which is roughly a 6% fall from last week. New Listings was our climber this week, increasing 11.8% to 181 new homes coming on the market! Days to Contract and Average Percent of Original List Price Received all remained pretty much stagnant when compared with last week's numbers.
As always, leave us your thoughts in the comments below and be sure to check back every week for your Las Cruces Real Estate Market Stats!
Have questions or are looking to sell or buy a home? Reach out to us here or see our contact info below!
#RealEstate
#Realtor
#RealtorLife
#RealEstateMarket
#LasCrucesNM
#LasCrucesRealEstate
#MarketStats
#HomeSales
#Homebuying
#MarketMonday
#ZRealEstate