Zane Fikany
Team Leader / Realtor®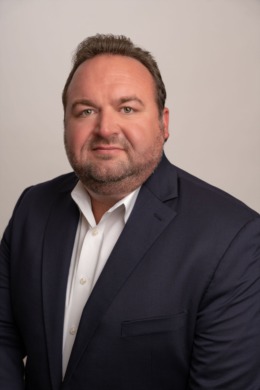 Originally from the tiny town of Fort Sumner, New Mexico, I moved to the "big city" of Las Cruces in 2001 in order to attend New Mexico State University, where I earned my Bachelor of Business Administration in Marketing in 2005. I was so eager about my impending real estate career that I did not take my ceremonial walk at graduation. Instead, I funneled all of my energy into getting my real estate license in 2005 and immediately got to work building a client base from scratch. Honestly, I knew no one. But I soon started getting to know my colleagues and members of this community. I am proud of the friendships and trust I have developed since beginning in real estate. 
Las Cruces is a special city with a small hometown feel, and it possesses a heart seldom seen in other places. It's the people and traditions of this area that make it such a rich and fulfilling home for those born here, as well as the newcomers looking for some of that Southwest charm. From starter homes to high-end luxury dwellings, it's important to me that every customer is treated well, looked after, and feels 100% satisfied throughout the process.
It is the heart of Las Cruces that is the heart of Z Real Estate, which was founded in 2016 with my wife, Kayla. In 2017, Kayla and I started offering our clients monthly market reports and full property walk-through videos specific to our city, which helps potential clients get the bigger picture for home sales so that they are able to make more informed decisions. 
With nearly two decades' experience, I am a big believer in being honest and transparent with my clients. The personal relationships that I build with my clients has been paramount to my success. I understand that buying or selling a home is a major life event, and one that can be an emotional and complex journey. I deeply enjoy helping others navigate that process.
In my free time, I enjoy spending time with my family, which includes my wife, Kayla, and our two young children. As the designated family grill master, we are usually outdoors enjoying the perfect weather here in Las Cruces. Most, if not all, of our weekends are spent cheering on the kids at sports games. You will also likely find us enthusiastically rooting for the New Mexico State University Aggies—as die-hard fans, we go to as many games as we can.
Please take a moment to head over to our website's About page, where you can learn more about the caliber of performance and service that we offer here at Z Real Estate.