Kayla Fikany
Realtor® / Associate Broker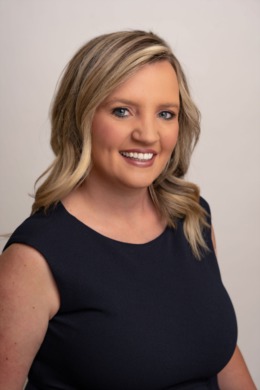 At Z Real Estate and Steinborn & Associates, I have built my reputation on delivering customer service that is second-to-none and an unwavering commitment to my clients. I have helped countless individuals and families find their perfect home—whether that's a starter, a luxury home, or an investment property for the future.
I grew up in Roswell, New Mexico, and moved to Las Cruces in 2011, where I quickly became a respected businesswoman in the insurance industry. With the encouragement of my husband Zane, I earned my real estate license in 2016 and took off running at Steinborn & Associates. I know the Las Cruces market very well, and research statistics in-depth on a monthly basis. This provides me with a well-informed negotiation style that gets results for my clients. Trends, pricing, and inventory all affect the bottom line, and I strive to leverage this information to get you the best deal possible. I'm also known for being remarkably responsive to my clients' needs and am available to answer questions and provide expert guidance throughout the buying and selling processes.
As any mother of two little ones will tell you, attaining the elusive "work-life balance" can be a huge challenge. As a realtor, I'm proud to say that the flexibility I enjoy in this profession has ensured that I've never missed a single game or school event. Another thing that I absolutely love about real estate is that it provides a much-needed creative outlet for me. I truly enjoy creating video content and marketing our listings, and the public response has been overwhelmingly positive. Our YouTube page has close to 850k views, and I plan on getting to a million soon! Social media has played a huge role in getting our listings and our business out there, so look for me wherever you connect with others!
Most recently, I was deeply honored to have been recognized with the peer-nominated 2022 Beth Dage Customer Service Award from the Steinborn & Associates brokerage. Ms. Dage was an absolute icon in this business and always displayed the biggest heart for her clientele. It meant a great deal to me that my colleagues at Steinborn saw that same quality in me. Serving on the Board since 2019, I am the current Chair of the Board of Directors at the Boys and Girls Club of Las Cruces, and remain extremely active with organizations and charities within the city that I love so much.
Finally, let me share a little about my life's philosophy with you. Babe Ruth famously said, "Every strike brings me closer to the next home run. Never let the fear of striking out keep you from coming up to bat." This has always stuck with me, and gives me inspiration to keep fighting for my clients even if it takes multiple tries. This can be a stressful business, but I'm typically cool as a cucumber, because I know I'll work it all out in the end. I try to remain stress-free so that you also remain stress-free. My clients know I'll never give up on making their dreams a reality.
Please visit our website's About page to have a look at some of our awards, accolades, and bottom-line results.
If you're looking for a dedicated and trustworthy real estate professional, look no further. I will help you bring your vision to life and work tirelessly to ensure your satisfaction.